Hotel Dolphin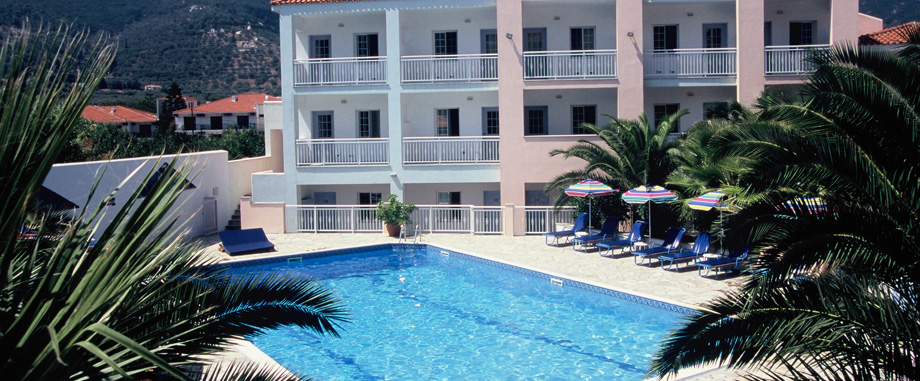 Dolphin hotel in Skopelos is built in island style and it is located in Skopelos town, in a good position with easy access by walk to the center and the port.
There is a bus stop in front the hotel, making it easy to explore the rest of the island.
The complex is composed of five separate buildings.
Room Types
The hotel provides the following types of rooms in Skopelos:
Single/Double/Triple room rates are per person, per night, including breakfast. Self Catering Unit rates are per unit, per night.
** Child 4th bed only in family room
Studios is large room, sleeps 2 persons
Apartment is 2 separate bedrooms, sleeps 2/4 persons
Room Facilities
Dolphin hotel rooms in Skopelos provide the following facilities:
Private bathroom
Hairdryer
Air-condition
Telephone
TV
Mini-fridge
Balcony or terrace
*Family room has same facilities, larger space, with two double beds and bathroom with bath
Fully-equipped kitchen
*Self Catering Unit Facilities as above and including:
Hotel Facilities and Services
Bar lobby
Bar pool
Restaurant for Buffet Breakfast Service
Swimming pool
Children pool area
Game room
TV room
Internet service
Safe-Box at the reception - free of charge
Parking
Baby cot - free of charge
MHTE: 0726K012A0185401, 0726K113K0072760, 072K123K0072800